McLaren 650S vs Nissan GT-R (Autobild)
Source: Auto Bild website.
Results of the comparison between the two cars from Auto Bild published August 22nd. Nothing really interesting in the article itself, appart from the fact that the McLaren seems very sensitive to the set-up (tires pressure for instance) to extract the most of its performances.
The conclusion of the article : The mid-engine perfectionist thrills with its power and cornering ability.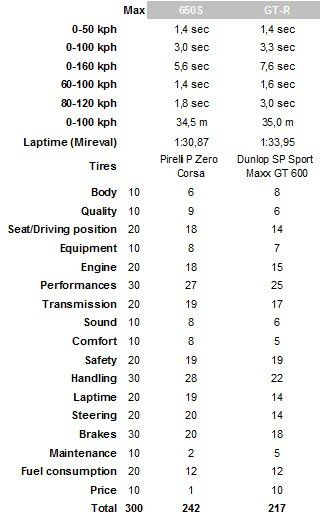 Pour être informé des derniers articles, inscrivez vous :